Pistachio Crusted Rack of Lamb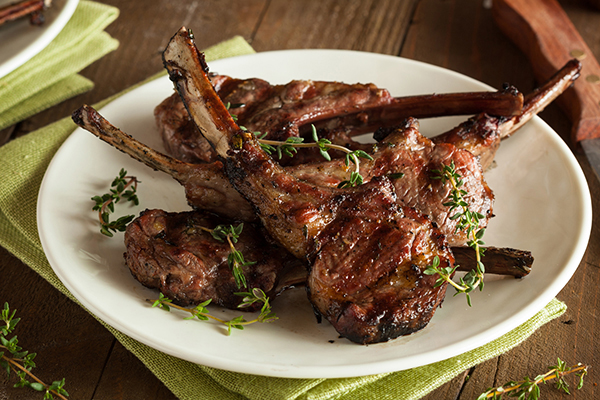 Recipe Date:
April 3, 2020
Measurements:
Imperial (US)
Ingredients
1/2 cup Mustard (Dijon, whole grain or yellow)
8 Cloves garlic, crushed
1/4 tsp Coarsely crushed smoked black peppercorns (to taste)
1/4 tsp Sea salt (to taste)
1 Sprig of fresh Rosemary
1/2 cup Finely ground nuts (Macadamia, cashews, pistachios, or a combination)
Directions
Pre-heat the oven to 400 degrees. Cut the 8-bone rack in half, leaving 2, 4-bone racks.
Sprinkle the rack with salt, pepper, and smear with crushed garlic, then coat the rack with Dijon mustard. Add chopped rosemary to taste on top of the mustard. Then coat the entire rack with finely chopped nuts, hazelnuts, macadamia, pecans, or nut of your choice. Place rack of lamb on a baking rack, place in 400-degree oven for 30 minutes for rare/medium rare, 40 minutes for medium.
LET'S KEEP IN TOUCH
Stay connected with Cornerstone Cellars by joining our list and be informed of releases, events, tasting room offerings and exclusive offers.