Nina's "Trust No-One" Spaghetti Sauce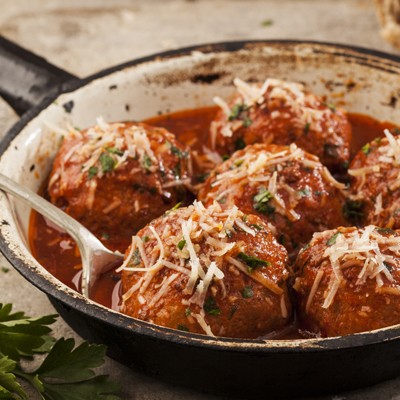 Recipe Date:
August 5, 2020
Measurements:
Imperial (US)
Ingredients
2 Tbsp olive oil
3 garlic cloves, pressed
1/2 medium onion, chopped finely
1 heaping tablespoon dried basil
1 heaping tablespoon dried oregano
1 - 6 oz can tomato paste
1 - 28 oz can peeled tomatoes
1 tsp garlic powder
1 tsp onion powder
1 tsp salt
½ cup red wine
1 large carrot, washed, split lengthwise
Optional: ½ tsp hot chili flakes.
Directions
Sauté garlic and onion in olive oil, on medium heat about 3-5 minutes.
Add dried basil and oregano, sauté another minute.
Add tomato paste and simmer 10 minutes.
Add the rest of the ingredients and simmer on low heat for one hour. Thin with boiling water if it gets too thick.
Remove the carrot before serving.
LET'S KEEP IN TOUCH
Stay connected with Cornerstone Cellars by joining our list and be informed of releases, events, tasting room offerings and exclusive offers.