Mushroom Duxelle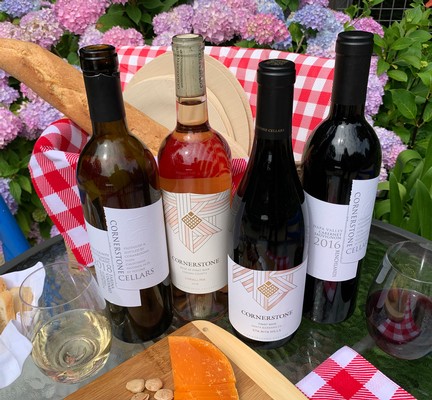 Recipe Date:
June 11, 2020
Measurements:
Imperial (US)
Ingredients
6 tbsps unsalted butter
3/4 cup minced shallots
1 tbsp minced garlic
3 lbs mushrooms of choice, wiped clean, stemmed and finely chopped
3/4 tsp salt
1/2 tsp freshly ground white pepper
3/4 cup white wine
1 tbsp soy sauce
1 tbsp balsamic vinegar
1 tbsp Worchestershire sauce
Directions
In a large skillet or sauté pan, melt the butter over medium-high heat.
Add the shallots and garlic, and cook, stirring, for 2 minutes.
Add the mushrooms, salt, and white pepper and cook, stirring, until the mushrooms begin to caramelize, and all the liquid has evaporated about 20 minutes.
Add the wine, soy sauce, balsamic vinegar, and Worcestershire and cook, stirring to deglaze the pan and until the liquid has all evaporated about 5 minutes.
Remove from the heat and let rest while assembling the other ingredients.
LET'S KEEP IN TOUCH
Stay connected with Cornerstone Cellars by joining our list and be informed of releases, events, tasting room offerings and exclusive offers.