How to Make a Great Hamburger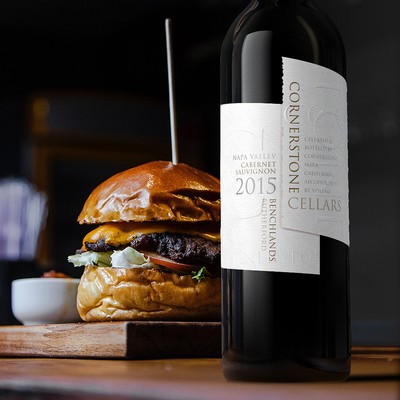 Recipe Date:
May 28, 2020
Measurements:
Imperial (US)
Ingredients
1 lb 80% lean and 20% fat ground beef
Salt
Pepper
Five Spice
Mushroom Powder
Garlic Powder
Smoked Paprika (Optional)
Directions
I'm sure a truly great hamburger doesn't require a lot of ingredients. You only need a few seasonings and some good ground beef. Many recipes call for lean ground beef, but the best beef for making hamburger patties is 80% lean and 20% fat ground beef. You really need the fat in the meat to make juicy flavorful burgers.
80% lean ground beef to a large bowl
Add, salt, pepper, five-spice, garlic powder, mushroom powder, and smoked paprika
Mix with your hands until well combined
Divide the beef into quarters and form four hamburger patties 3/4 inch thick, or thicker if want them rarer
Use your thumbs or knuckle to make an indention in the middle of the patties
Grill over medium-high heat for about 4 minutes on each side
Serve on a toasted hamburger or brioche bun
Build your burger with your favorite burger toppings (lettuce, tomato, raw or grilled onion, etc.)
How to Make a Great Cheeseburger
This burger recipe makes awesome cheeseburgers! Just add a slice of cheese to the top of each burger patty about 1 minute before they are ready to come off the grill. This will give the cheese enough time to melt. I highly recommend sliced provolone cheese on these.
LET'S KEEP IN TOUCH
Stay connected with Cornerstone Cellars by joining our list and be informed of releases, events, tasting room offerings and exclusive offers.