Curry Chicken Salad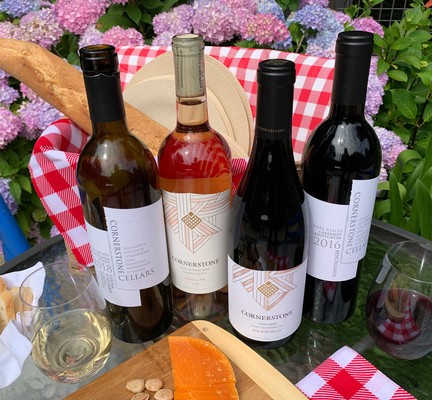 Recipe Date:
June 11, 2020
Measurements:
Imperial (US)
Ingredients
1 tsp coarsely crushed black peppercorns
1/2 tsp sea salt
2 skinless, boneless chicken breasts
5 tbsps homemade mayonnaise (or prepared)
1 tbsp Dijon mustard
2 tsps mild yellow curry powder
1 tbsp lime juice
1/2 tsp freshly ground smoked black pepper
1/2 avocado, cubed
2 large endives
1 pickled Peppadew pepper, diced (red bell pepper may be used)
1/2 cup chopped cilantro
Directions
Fill a 2.5-quart saucepan with water. Add black peppercorns and salt to taste. Bring to a boil. Add chicken breast, reduce heat, and poach gently for 15 to 20 minutes, or until cooked through.
While chicken is cooking, prepare the dressing. In a bowl combine mayonnaise, mustard, curry powder, lime, and salt and pepper to taste.
Trim the bottom stem off each of the endives and separate the leaves. Line a serving dish with endive leaves. I place the leaves around the outer edge of the dish like petals of a flower.
Remove chicken from heat and let cool. Coarsely chop chicken. Gently mix chicken in dressing. Place the chicken mixture in the center of the dish. Place cubed avocado on chicken mixture. Garnish with chopped cilantro and diced Peppadew peppers.
LET'S KEEP IN TOUCH
Stay connected with Cornerstone Cellars by joining our list and be informed of releases, events, tasting room offerings and exclusive offers.