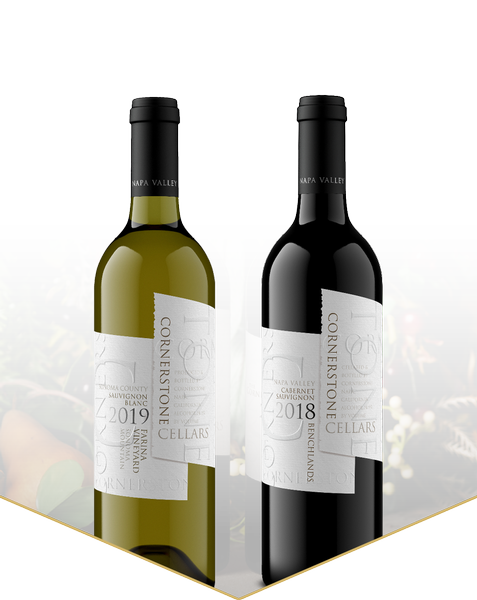 The Essentials Duo
2019 Sauvignon Blanc, Farina Vineyard
It could be described as "California" in style. Just ripe enough to bring out the tropical fruit yet picked early enough to capture the crisp apple and Meyer lemon notes. The bright acidity is in balance with the lush fruit flavors and the essence of creaminess from the time spent on the lees. The crisp finish has richly woven notes of jasmine, pineapple and Golden Delicious apple.
2018 "Benchlands" Cabernet Sauvignon, Napa Valley
Big and bold, expressive aromas burst out of the glass with each swirl, offering seductive notes of ripe blackberry, blueberry and cassis. Lush and complex on entry, there is a symphony of ripe black fruit and a hint of sweet vanilla. Even at this young age there are notes of chocolate and black licorice that suggest the world-class lineage of both Oakville and Rutherford sub-AVA's. Packed with youthful spirit, this rich, concentrated Cabernet is a beautiful demonstration of a stellar Napa Valley vintage.