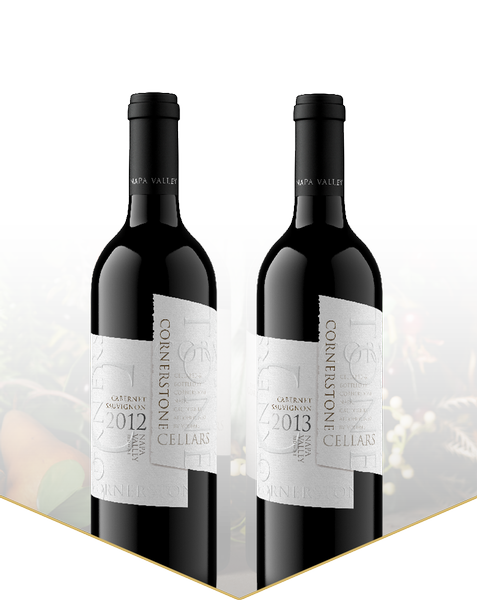 The Legacy Duo
2012 The Cornerstone, Napa Valley
Classic, perfect, textbook - these are the words being used to describe the 2012 vintage in the Napa Valley. The long, warm growing season left no room for excuses by vintners. On top of that it was a huge harvest and the biggest challenge faced by most wineries was finding a home for all the grapes. While it was a warm year, there were no major heat spikes meaning the fruit ripened at an even, unhurried pace. The ideal weather continued into the harvest with no pressure from Mother Nature to pick anything that was not perfectly ripe. The 2012s are rich, powerful and classic Napa Valley wines.
2013 The Cornerstone, Napa Valley
The 2013 growing season began early, one of the earliest in the past decade. With an early start due to a dry winter, followed by a warm and dry spring, the weather stayed surprisingly beautiful with no major rain or frost to diminish the crop. Through the summer we experienced consistently warm temperatures, only one rainstorm, and not many days with heat spikes above 100 degrees. Harvest began a few weeks earlier than normal, giving winemakers the opportunity to pick at optimal ripeness and not under pressure from Mother Nature. In 2013 we achieved intense flavors and excellent color extraction, with fine tannins and firm acidity. Quality and quantity all came together this year.
.