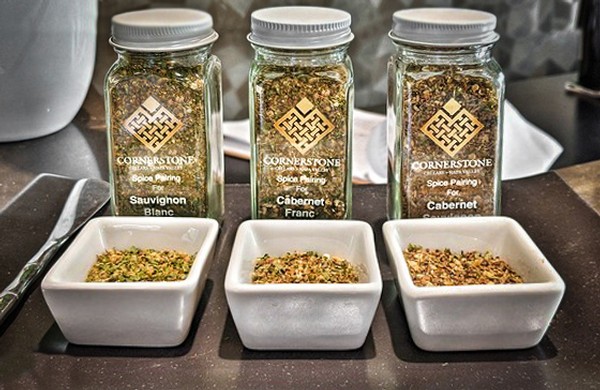 Cabernet Sauvignon Spice Blend 2oz
The pairing blend showcases the black fruit, spice and dark chocolate notes of our Oakville Station Cabernet Sauvignon. This is a proprietary blend of spices and herbs including mixed peppercorns, allspice, garlic, porcini, and espresso sea salts.
Consider enjoying with Saute Mushrooms, as a dry rub for Steaks or a seasoning for Lamb or Pork.