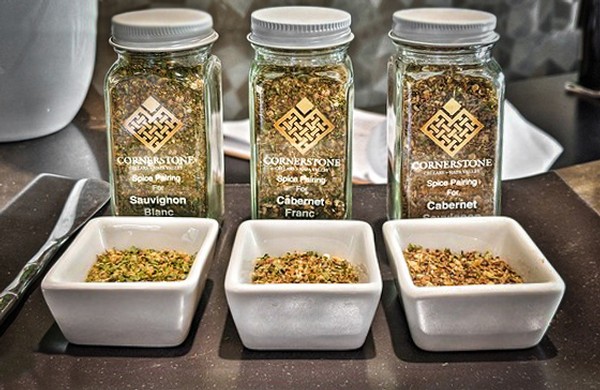 Cabernet Franc Spice Blend 2oz
This pairing blend enhances the red currant and black fruit core, dried herbs and vanilla of our Cabernet Franc. It is a proprietary blend of spices and herbs including bell pepper, white and green peppercorn, savory tomato flake, and portobello mushroom.
Consider enjoying with Saute Mushrooms or Eggplant, a seasoning for Duck or Game Meats, or a dry rub for Steaks and Chops.